Main content starts here, tab to start navigating
The Chang thai experience
At Chang Thai blend the best of Thai cuisine with a dash of contemporary flair.
We believe that fresh ingredients sourced locally in New England leads to more flavorful food while sustaining our local economy.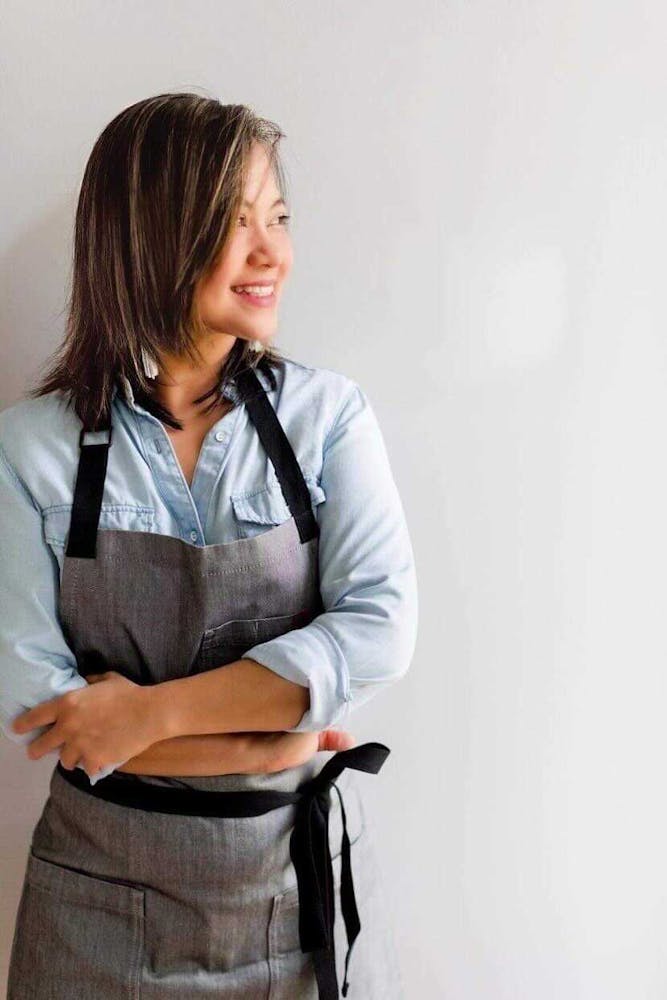 I learned to cook from my mother and Chang Thai Cafe is dedicated to my late sister, Ann, who encouraged me to become a chef and open the restaurant in 2008. Since then, I have developed my family by adding my own flair, keeping with the tradition of care, love, and happiness.
I moved to New York in the early 2000s to attend graduate school for organizational management. While studying, I developed the idea and business plan for a Thai restaurant. After graduating and working in the corporate world for several years, I transitioned from corporate employee to entrepreneur.
Business New Hampshire Magazine honored me and Chang Thai in their Oct. 2015 "NH's Top Women-Led Businesses" issue. Not long after, I was presented the Intriguing Woman Business Leader award by Gov. Maggie Hassan at the Business NH Magazine Ultimate Biz (NH) Bash 2016.
New Hampshire Magazine also named me a Face of North Country Innovation.
In the summer of 2016, FSR Magazine featured me and Chang Thai Cafe in their national publication, while Edible New Hampshire Magazine published a feature on Chang Thai's emphasis on sourcing local ingredients in their Holiday 2016 issue.
More recently, I've been named to the Cherry Bombe 100 and the NH 200 by NH Business Review.
Love,
Emshika